Customer service
Tel : +86-755-29991467
Fax : +86-755-29640382
Mobile : +86-15602985512
Email : anly@ideal-sports.com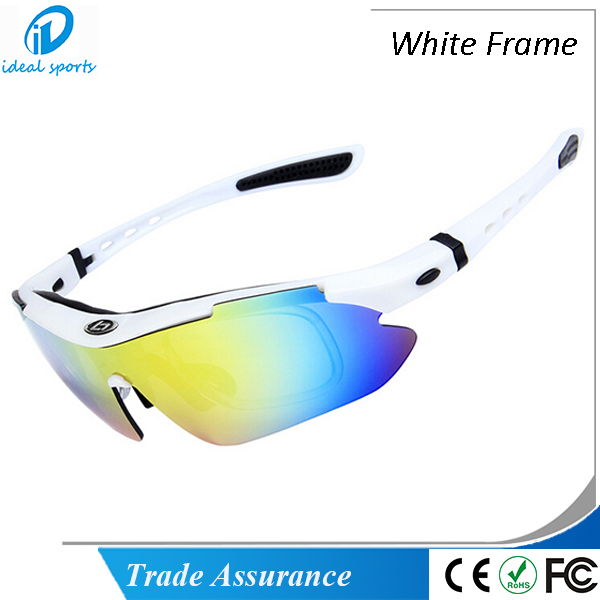 UV-Protect Sport Cycling Glasses (CG868)
ID-CG868
One pair Glasses, using everywhere you like!
Features:
1. Unique design, fit for all the faces
2. Made of high quality imported PC material to make it light & wearing comfortable
3. Suitable for many sports: Riding Bike, Go Mountain, Dairy Work, Outdoor Travel, Ski, Cycling, Leisure, On Foot, to play etc.
4. Colors : Blue Black, Red Black, Black, Black red, White, Dark Blue, Light Blue, Green, Yellow etc
5. 1pair Glasses, 5pairs lens
6. Level of UV resistance : 400
7. Light Transmittance : 90%
Model No.

CG-868

Function of the glasses

UV-protection, Anti-glare, Anti-sand blowing, wind-protection, reducing the visual fatigue, polarization

Material

Lens material: PC

Frames: Imported high quality material

Nasal Bracket material : elastic silica silicone

Lens thickness

Transparent lens: 1.8mm , polarization lens: 1.0mm

Colors

Blue Black, Red Black, Black, Black red, White, Dark Blue, Light Blue, Green, Yellow etc

Size

Free size

Weight

Whole set 250g

Fit for

Cycling, go mountain, fishing, driving, ski. Tourism

Package include

Lens *5pcs (Only 1pair is polarization lens)

Frame*1

Sports head strap *1

Cloth*1,Bag*1,instructions, case etc

Fit for

Unisex